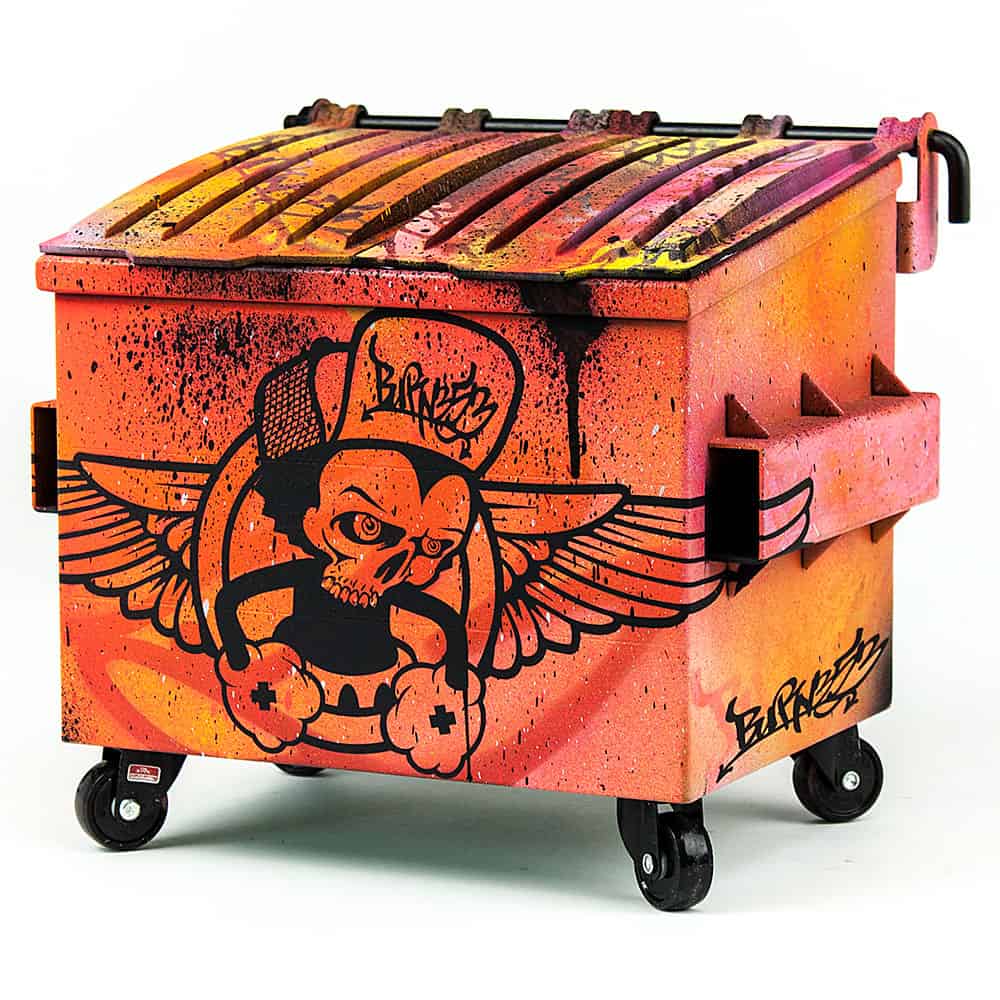 Burn353 Gives You Wings
With his iconic Dirty Dan character Burn353 brings his clean design and stencil work to this dumpster. Through several layers of paint emerges a bright and bold design.
Dumpsty Artist Editions like this one are singularly unique, but previously sold pieces live on in our gallery.