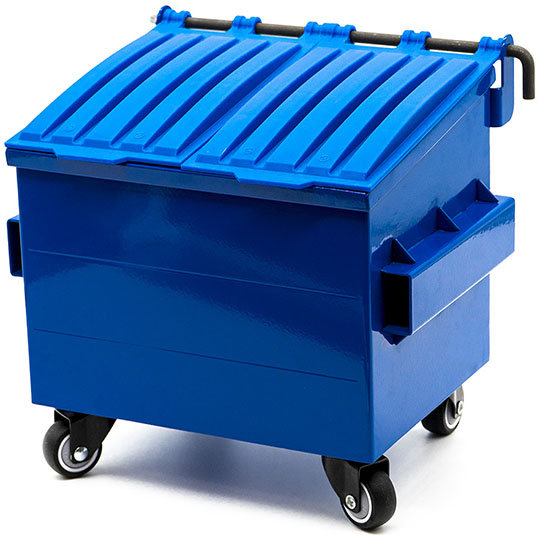 Dumpsty replacement lids are molded using a firm rubber composite and are available in black, blue, green, and purple. The perfect compliment to your Dumpsty dumpster. Sold as a pair.
A mini dumpster is cool. A mini dumpster with mini garbage bags is even cooler! Dumpsty garbage bags measure a wee 8.5 x 8.5 inches and are made of tough black plastic.  Each package comes with ten garbage bags and ten red twist ties.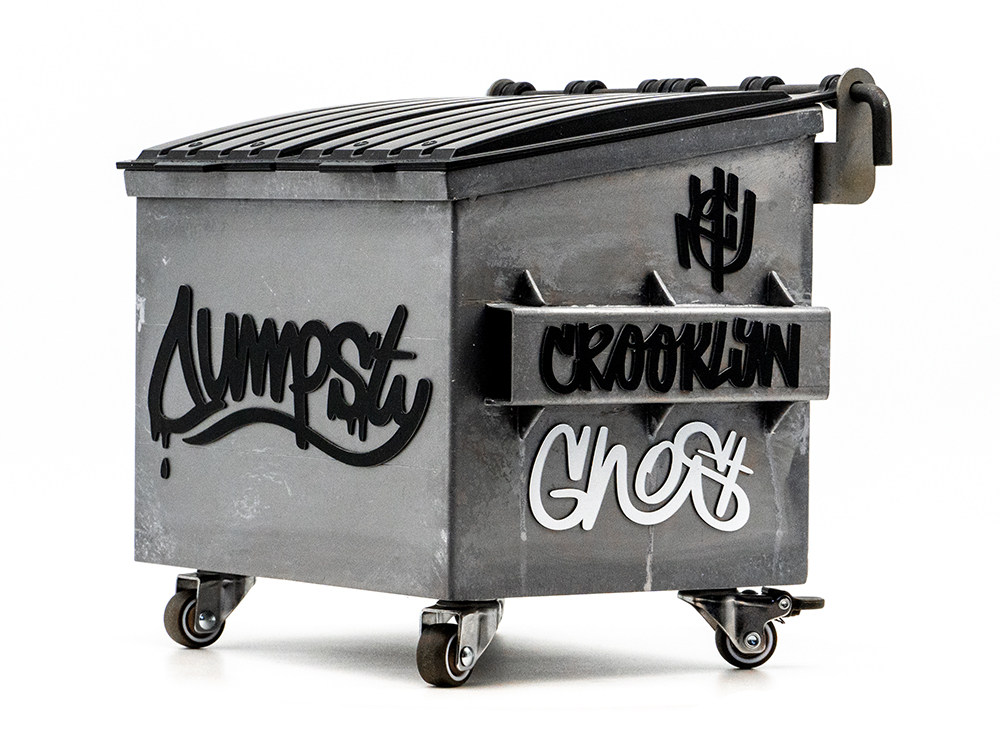 New! Low-riding locking mini wheels for your Dumpsty dumpster. Each set of four wheels comes with two regular and two locking wheels. Wheels are 1″ in diameter – 50% smaller than the standard wheels that come with Dumpsty dumpsters. Soft rubber wheel material won't harm your desktop and the locking wheels will hold your Dumpsty firmly in place.