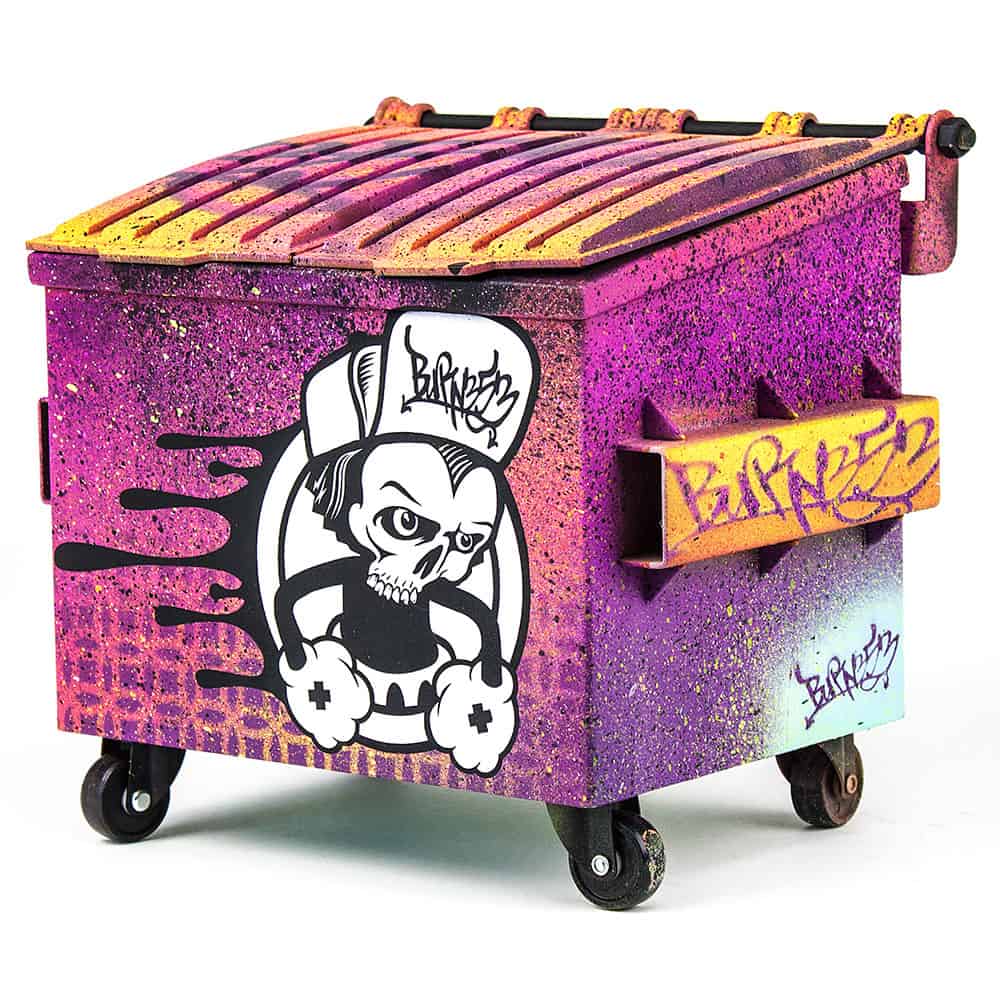 It's Not Easy Being Greasy
The mix of the chaotic layered background with the bold black and white Dirty Dan character really makes this dumpster pop. This Burn353 Dumpster is super clean and really mean.
Dumpsty Artist Editions like this one are singularly unique, but previously sold pieces live on in our gallery.